What We Do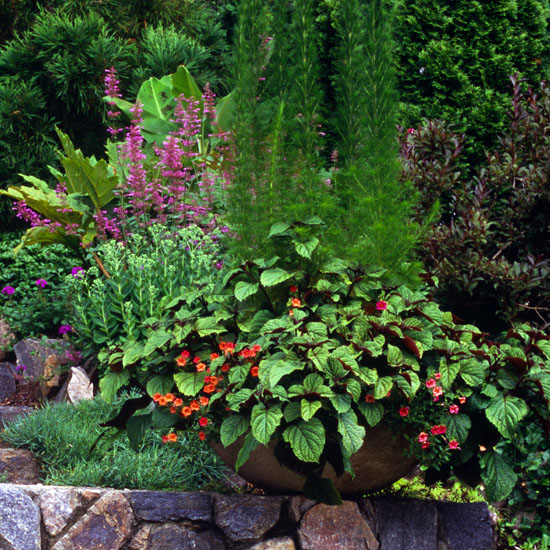 ---
Our Mission is to create custom gardens for outdoor living.
---
Our solutions are custom-designed to fit each project. We use our own highly skilled crews to do the work and we supervise them directly. We love the synergy that results when we discuss your design needs with you, and we're not afraid to think outside the box.

We are a full-service business - we manage all aspects of your project, including liaising with other contractors and assisting in securing local building permits.
We understand that large projects often need to be done in phases. We create our designs so that the first phase can flow smoothly into the last, and we're happy to work with you to break your project into affordable stages. These can be done in a single year or over a period of years.
We use sustainable practices and practice organic gardening.
We use top-quality plants and materials with a ONE YEAR GUARANTEE.
We believe in the importance of having outdoor living spaces - being connected to nature brings wholeness.
We believe in giving back, and support our community with donations of work, plants and our energetic dedication to help your cause.


Next: Who We Are >