Testimonials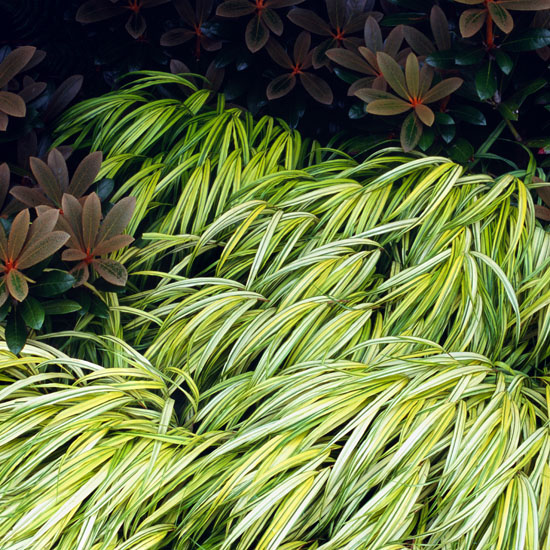 "I hired Westover Landscape Design for a major garden renovation after interviewing 4 other top rated landscape design companies. The project included 4 major garden spaces in the back, stone walls, front yard landscaping and a major outside stone structure complete with a fireplace, stained glass windows from a 16th century manor house in Yorkshire and landscape lighting. Robert and his team were EXCELLENT throughout the process. He is incredibly talented and transformed our garden into a paradise. He worked with us to incorporate our existing plants into the design, coordinated an incredible team of subcontractors including architects, masons, lighting specialists and his own crew. They were perfect. Polite, on time, respectful, customer focused. It was absolutely the best experience I have ever had in a major renovation. We have a historic home and Robert and his team designed the garden and our stone structure perfectly in sync with the period of our house. I find myself dreaming up projects just so we can work with them again. I highly recommend this company."
Diane Quinn
Westchester County


---
"First, let me say that I do not normally write recommendations. This is a rare exception because Robert was so wonderful to work with. He is a very creative designer who does beautiful work. At the same time, he is respectful of the client's ideas and wishes. Despite horrid weather which wreaked havoc with his calendar, he was able to complete our project with minimal delays. His workmen are professional, courteous, and they left our garden looking immaculate. I would definitely recommend him to others."
A. Griffen
Bronxville, NY


---
"I am a very satisfied customer in Sleepy Hollow, NY. Westover had done 2 landscaping installations for us- in 2011 and 2013. In both instances, the communication between Robert and/or his staff and me was excellent . He was sensitive to budget constraints as well as timing requirements . He kept to his word on scheduling or let us know in advance if schedules had to change due to weather. He came up with creative ideas and went the extra mile to make sure everything was to our liking. I would highly recommend Westover and will use them again in the future. My garden looks great!"
Rebecca Schroedel
Sleepy Hollow, NY


---
"I highly recommend Westover Landscape Design! Our project involved a complete landscape design of the entire property, and required approval of the local Landmarks Preservation Board. We selected WLD because they had prior experience with landmark properties, and because it was immediately apparent that Robert understood our interests and the appropriate aesthetic for our home. Robert presented a design that we loved, and that sailed through the landmarks approval process. Because of the scope and scale of the project, we asked Robert to implement the design over a three-year period. Robert accommodated this request without hesitation. Robert is extremely knowledgeable, personable, respectful and courteous, and his entire staff and crew are wonderful to work with. We continue to work with WLD for ongoing garden maintenance, and highly recommend them."
James Trosino
Yonkers, NY


---
"Working with Westover has been the highest privilege. It is really, truly worth working with a credentialed and gifted landscape designer and especially one that maintains such a high level of professionalism thoughout the entire process. Robert synthesized all our hopes and dreams for our backyard and designed and implemented a unique and spectacular new landscape. Working with him was a joy. Robert was in constant communication with us throughout the implementation process so we always knew what was happening. His own crew and other subcontractors were all superb. Robert was diligent and made sure all elements came together to perfection. The project's scope was large and entailed installation of a new patio; fencing; driveway; parterre garden; pergola; many new plants shrubs, and trees; irrigation system; and new garden spaces and seating areas. Robert is a gifted designer and a delightful person to work with. He listened to every idea we had and then elevated them way beyond what we dreamed we could have and delivered a landscape that is a joy to be in and experience and one that we will live in and love for years."
Jennifer and Ed Walsh
White Plains, NY


---
"Dear Robert: Matt and his crew did a wonderful job moving the azaleas and creating a new garden area in our yard. It was wonderful having such professional people working together and doing such a good job. Thank you so much, and please tell every one I appreciate everything they did including all the extra clean-up of the surrounding area."
MaryAnn Marshall
Sleepy Hollow, NY


---
"Robert and his staff provided excellent service throughout the process. The landscape design was well thought out and communicated. Robert listened carefully to all of the feedback and incorporated necessary design changes. The team that installed the landscaping was courteous and knowledgeable and always cleaned up well after each days work. I highly recommend Westover Landscaping."
Nick Spencer
Scarsdale, NY


---
"Our project began with a design consultation with regards to a beautiful, but terribly overgrown property. As we walked around our property, several thoughts and ideas were discussed which were then followed up by a written report. We subsequently hired Westover to redesign a focal point of our property including the installation of a stone wall and the relocation of some existing groundcover. A specific time was arranged and the work was done in a professional manner by men who were all pleasant and respectful. When one aspect of the job was not totally to our liking, Westover immediately returned to rectify the situation - even adding some material that was not originally specified, but that Robert felt was needed. On a personal note, we learned of Westover Landscape Design at a charity function. We are always happy to hire someone who is so gracious in giving back to the community."
M.D.
Pleasantville, NY


---
"I met Robert through his pro bono work with Rockefeller State Park Preserve. When he hosted a cocktail party for the Preserve at his home, I saw a clear, clean sophisticated attitude in a contextural landscape that appealed to me. In preparing our home of 26 years for sale, I knew who I would call. Robert worked his magic on our 2 acres, well-loved, but overgrown and in need of strong editing. His work included relocating mature plants to happier locations, all of which have continued to thrive. Last winter, while Robert was out of town, he arranged for his crew to move and replace planting around a large oil tank removal. Spring and our open house arrived with several thousand of narcissi in full bloom, many planted by Westover. Photos on a Westchester Magazine "WestNest" blastmail will confirm success of his approach and its contribution to the rapid and successful market response."
Pat Jones, Architect
Pocantico Hills, NY


---
"From my first conversation with Robert, I had the sense that he was going to take our basic ideas and create a vision for our property that would be compelling. When he presented the plan, we were thrilled, and knew that our overgrown and cluttered backyard would soon become something we would treasure.
"Now that the work is complete, we are basically in awe of all that Robert and his talented crew have done. A sanctuary has been created that we'll enjoy for years to come with family and friends."
Chris Geraci
Bronxville, NY


---
"What a joy to work with Robert and his team. The ease and expertise that Robert brings to the process provided plenty of space for me to feel like I could have a voice within his artist expression. My landscape has been transformed! And, I continue to receive rave reviews from my neighbors!! I am looking forward to continuing our work together and adding even more beauty to my home."
Allison McGuire
Bronxville, NY


---
"About 20 years ago, when I was living in an airless, lightless tenement on the upper East side, I bought a lithograph that depicted my dream small-town landscape. Right now, thanks to Robert and his Westover crew, I look out my bedroom window and essentially see what I longed for two decades ago: a yard filled with the golden yellow fall leaves of trees; tall, blazing red-orange bushes, and the deep burgundy foliage of shrubs.
"Nine months ago, when my husband and I moved to Tarrytown, our backyard was a pitted wasteland that consisted entirely of mowed weeds and chunks of concrete. Its transformation began when I met with Robert last spring. Robert was filled with both ideas and enthusiasm. Although it was clear I was proposing a small project, he was willing to work within the constraints of my budget and to suggest ways I could fill in the garden after he set out the bones.
"Last April, in a space of around 48 hours, the Westover Landscape Design crew, an incredibly efficient and polite set of workers who at times numbered up to eight, turned our featureless yard into a feature-filled landscape complete with large borders, a curving gravel path, a gravel terrace, full-grown woody plants and rich, healthy soil.
"I could not be more pleased and I could not recommend Westover more wholeheartedly."
Nancy Stedman
Tarrytown, New York


---
"My husband and I were looking for an outdoor space that had a secret garden feeling. We imagined a city roof top garden or a private space that felt like a restful retreat and wonderful place to entertain at the same time. We've had fun adding furniture, antique planters and a stone fountain to Robert's beautiful landscape. The white and green plantings offered the retreat we wanted as well as providing a backdrop for showing off my collection of colorful table linens, glassware and china. We love our garden! We're already planning the addition of our annuals and our first party of the season!"
Anne Lillis-Ruth
Tarrytown, NY


---
"I am writing to let you know how pleased my wife and I are with the work you did for us. We were very impressed with your team - they were professional, efficient, respectful and very very good at what they do. They were also very flexible when issues came up during the installation - and were more than happy to re-do a small part that was slightly off-plan. We have worked with many vendors for all aspects of my home and you and your team were truly a pleasure.
"Most importantly we cannot tell you how many people have already commented on how great the fence and plantings look. You delivered on everything you promised - and then some. We look forward to continuing to work with Westover Landscape as we continue to develop our outdoor spaces."
Thanks,
Peter and Jessica Magaro
Hastings on Hudson, NY


---
"Congratulations! everything looks great! Your selections and balanced placing are artistry. Your crew was spectacular, friendly, hard working, nice personalities and quiet!!"
Richard and Barbara Dannenberg
Purchase, NY


---
"Working with Westover has been a delight from start to finish. Robert's wonderful aesthetic sense combined with his personable nature makes working with him a pleasure. He is sensitive to his client's vision for their home as well as the dictates of the landscape itself. We were also truly impressed with the pleasant and professional Westover landscaping crews. Most importantly, we are thrilled with our new landscape."
Ron and Sarah Gillespie
Tarrytown, NY


---
"Without a doubt, Westover Landscape Design is one of the most experienced and professional teams that I have found to work with. Robert has that ability to think out of the box, so you end up with a design that is unique, and usable for many years to come."
Darlene Hutchinson
Tarrytown, NY


---
"What a pleasure it has been starting this huge project with you, Robert. You have exceeded all our expectations with phase one! Your landscaping ideas and designs are always right on! Your staff is friendly and extremely efficient, always cleaning up after themselves. The property always looks impeccable when your guys are done. Looking forward to next four to five years of watching you transform these five acres into a beautiful woodland park! Please feel free to use us for referrals and to bring any client by to see your incredible work!"
Nick Oddo & John Parks
Briarcliff Manor, NY


---
"Esther and I are very happy with the results you achieved for us. We like the fact that you kept us well informed, and were flexible in taking care of concerns that came up during the work. We hope to have you complete our backyard landscaping, or phase two, within the next year."
Many thanks,
Esther & Sandy Waters
Hastings-on-Hudson, NY


---
"Dear Robert,
"Thank you for transforming my ho-hum outdoor space into a new, knockout outdoor room. It has been such a joy to work with your firm from the get-go. At our first meeting you seemed to immediately understand my goal of a natural, seamless landscape. The installation was smooth and pleasant. The results dazzling. I spend more time than ever just gazing at the landscape which looks so natural and feels like it always belonged. I am especially thrilled with how easy you are to work with and how responsive you are to requests, no matter how big or small. I am delighted to recommend your firm and you to anyone who wants to see a similar transformation on their property."
Sincerely,
Marie Carpentier
Briarcliff Manor, NY


---
"Robert, Marie's place is incredible!!! I really just saw it this morning. You did an amazing job!!! It is so perfect for her and she is over the moon. (better lock your door......she adores you!) It is so serene and exciting.........if that is possible. The fountain is genius and the planters are so sophisticated. I just love it ALL!!!
"Thanks so much for an incredible job. You are really talented!!!"
Marsha Russell
Satinwood, LTD.
Bedford Hills, NY


---
"We so appreciate the work Westover has done on our property. The landscape feels integrated and is completely at home with the surrounding fields and woods. We look out our windows at the patio he designed, and it makes us happy every day. The work has been done carefully and consistently. Robert has a beautiful design sense, and he is willing to incorporate his clients wishes and dreams while creating something really new and exciting. We look forward to working with him in the future."
Clare Pierson and Peter Humphrey
Pocantico Hills, NY


---
"It was our privilege to have met Robert and Westover Landscaping. We initially engaged Westover to assist us in the installation of a spa.
"Robert then consulted with us as regards landscaping our property. The breadth of his knowledge, and the pleasure with which he suggested ideas enthralled us, and we decided to proceed.
"Westover, Robert, and their crews enlarged our patio, covered it with stone, built stone walls, erected fencing, installed an ornamental gate, assisted and supervised the installation of our sprinkler system, and landscaped our backyard on-time, as promised, while making us feel comfortable and secure. Even after their work was finished, they have come back, gratis, to replace certain plantings and to ensure everything is working properly.
"Westover more than came through with everything promised. I would and do recommend Westover and Robert without any reservations."
David Karel
Irvington, NY


---
"Using a combination of clever hardscaping and strategic plantings, Westover Landscape Design has transformed our problematic yard into a wonderful oasis. They listened to our ideas, considered our home's style and setting, and came up with a just-right master plan featuring many of our favorite trees, shrubs, and flowers. His wonderful team then implemented the design quickly and competently. We get regular compliments from the master gardeners in our neighborhood, and are looking forward to many happy seasons in the gorgeous, low-maintenance outdoor rooms he has created."
-E.A. and J.F.
Tarrytown, NY


---
"Robert's creative vision and landscape design expertise transformed our unused and neglected backyard into an oasis that we love to spend time in! We now have a place where we are proud to entertain and delighted to relax."
Tracey and Tomas Cataldo
Ossining, NY


---
"My husband and I enjoyed working with Westover on our landscaping. We had lost many tall trees during this past year's storms. We are a corner lot and felt very exposed to the road. Our 1 1/2 acres has a large pond and some wetland area. The are some inclines and flat areas as well. It's a challenging property with much variety of needs.
"Robert was enthusiastic and visionary in his approach. He understood our needs and the needs of our property. We decided to separate the property into several projects. The hard working team were efficient and nice. They wore bright green sweatshirts so I knew who was in my backyard at all times.
"We were pleased with the outcome and the timely manner in which all work was completed. Most of all, we appreciated Robert's personal attention to detail and involvement. Looking forward to finishing off more projects and transforming our property into a beautiful natural and rustic setting. Thanks Robert!"
Sincerely,
John and Linda Silvestre
Irvington, NY


---
"From our first meeting with Westover until the conclusion of the project we could not have been more pleased with our experience with Westover Landscape Design. Robert's creative design to solve a drainage problem has created a backyard that is no longer an eyesore. Instead, he has turned it into a thing of beauty that invites us to spend time outdoors. The work was completed on time and on budget. Robert was attentive to the project throughout and was a pleasure to work with. We look forward to future landscaping projects with Westover Landscape Design."
Judy & Tom Spaulding
Valhalla, NY



< How We Work | Giving Back >